SUPPORTING WELLBEING & BUILDING COMMUNITY IN BUSINESS
We run workplace choirs, singing workshops, and events.
A unique way to reduce stress and promote effective collaboration.
We specialise in improving staff welfare and increasing engagement.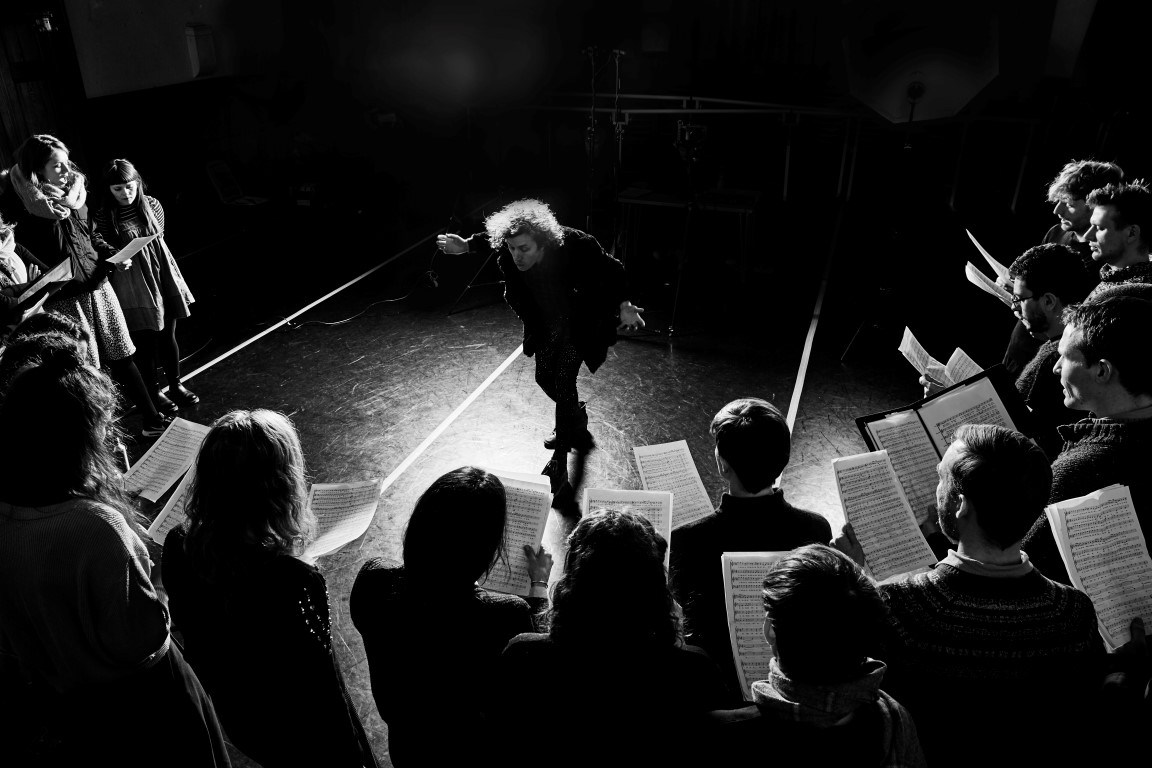 Working nationwide with clients including:
Our Mission
Promoting the benefits of group singing to support global wellbeing
We offer:
A regular weekly choir in your workplace with a dedicated choir leader, usually culminating in a performance.

Workshops for team building and away days.

One-off workshops, presentations, icebreakers & refreshers for events and conferences.
A mobile app (bespoke to your organisation) to provide resources and aid learning.
We are:
Vibrant and dynamic. The on:song experience is all about engagement and energy.

A group of inspiring and passionate musical leaders

Using technology to enable accelerated learning and effective measuring.

Rooted in really good music. The quality of the music and arrangements we work with is of tantamount importance to us!
Our workplace choir sessions will take you and your team on a musical journey. You will explore vocal expression, hone beautiful and often unexpected pieces to performance level, and get to know a new side to yourself and your colleagues. The audiate app accelerates learning, boosts confidence and makes your choir sound better, faster.
"Singing was daunting but felt good! A fun activity - it really lifts people's spirits."
Choir attendee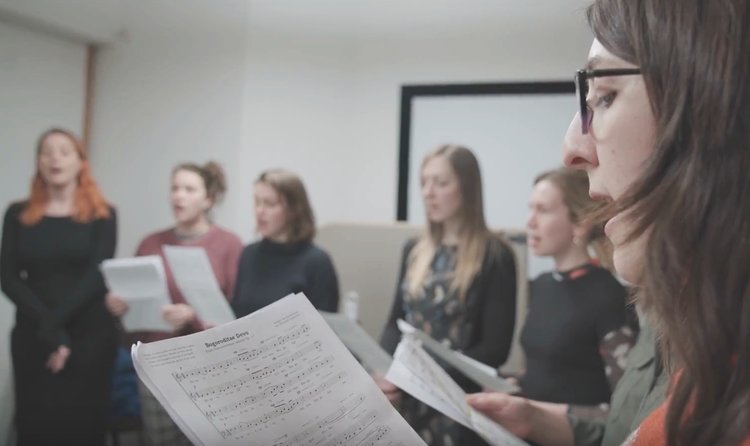 Emma's Story:
Choir has made a real positive impact on my life over the past few years. Initially friends convinced me to give it a go and the thought of an extra weekly commitment on top of my busy life didn't seem that appealing at the time. But I clearly had no idea that it would become so important and dear to me.
I feel it's become vital to my well-being and turned into exactly what I did need on top of my busy week. I really notice when I've missed choir. It's so good for you on many levels.
It's such a joy being part of this choir family. I love the variety of songs we sing and especially that we sing music from around the world.
Greg the choir master always greets you with warmth and a smile and I still can't figure out how he gets us sounding so good. I also know we love making him smile when we finally crack it and a song starts sounding good.